As parts of the world are moving back to the previous routines, and others are entering next lockdowns, it is high time to start noting which of the COVID-inspired innovations and habits are likely to stay in our daily lives.
Many experts are claiming that those trends that were already on the way and got accelerated by epidemics are most likely to have a permanent foothold in our routines. What we can find here are the decisions to move all operations online, removal of cash and increasingly remote work.
Nevertheless, with most of the world set to reopen with the arrival of magic vaccines, it is worth considering which novelties have a chance of sticking around, mainly due to their unexpected convenience and timeliness.
Online Spending & Socializing
With Amazon now being the most valuable company in the world there is hardly any question as to whether online shopping is feasible. Shopping online is frictionless, more convenient and offers more variety of choice. Many people were already doing all of their retail and convenience shopping online even before the lockdown. The appearance of new customer-friendly brands, platforms and marketplaces will only strengthen this trend. We can already see strong indications of this trend in action – there has been a 60% plunge in the volume of banknotes being withdrawn from UK cash machines this spring in comparison to the last year.
Deliveroo, Uber Eats and the proliferation of multiple sound systems and streaming platforms have prepared the ground for more home-friendly and cozy "staying ins". As more people move to work from home and structure their routines around their homes, the ecosystem supporting one-click shop and entertainment not only likely to stay, but grow exponentially. Group leisure activities that can be done online (quizzes, computer games, music streaming, "remote crowding", murder mystery events etc.) will have a decent representation with better hardware and transmission quality.
The hazard factors here are quite obvious:
We probably want to avoid the fast approaching reality of Idiocracy and Wall-E and extreme convenience coming with one-click away lifestyle. Just doesn't look cool!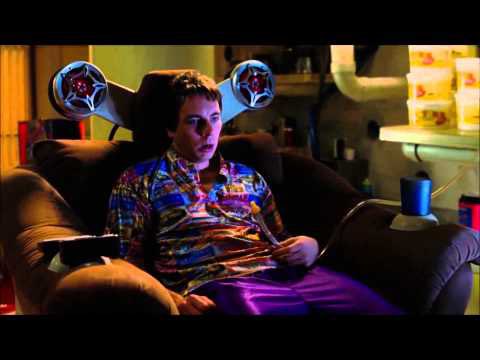 Equally we want to make sure we maintain the human touch that makes lives worth living
Increased Savings
As we are set to enter what some people dub the biggest depression in the last 300 years and many people loosing or at risk of losing jobs, lavish spending by both companies and individuals is likely to be further cut. People will make sure they have enough savings for the likely rainy day and businesses will probably want to maintain bigger cash flow buffers in face of customers' defaults or extended payment cycles.
Some of the most prominent Wall Street banks, JPMorgan Chase & Co., Citigroup Inc. and Wells Fargo & Co. said they will stockpile $28 billion to cover losses as consumers and businesses start to default on their loans.
The fact you are not seeing too much savings and real estate & stock market are still booming is probably because the cause and effect are not usually as straightforward and consequential as you might expect. In fact, real estate market has never been as strong as it is now, while stock market is a place where fortunes being made in days at the moment.
However, as time goes by and dust settles over our tumultuous reality, it is very possible we will move into 2020s with the 1990s Chinese or Russian mentality of safeguarding money under the blanket to make sure we can withstand any hiccups future is preparing for us. Money making wise I see much more thoughtful and researched long term investments in new tech hitting the road rather than an impulsive speculation style of 2020.
Online Menus and Pre-Payments in Restaurants
As a precaution against germs and viruses, restaurants in UK have been instructed to take customers' basic details and ask them to download the menu through a QR code. Equally, payment in many places is now being done online without anyone physically coming to take a payment with a machine. What we are seeing is a blend of Uber style payment models and an actual restaurant going experience. In China, even before the pandemic, more than 80% of mobile phone users were already using proximity mobile payments, according to eMarketer, for everything from buying clothes and food to hailing cabs.
While I personally do not enjoy extreme digitization of the whole dining experience, I acknowledge the possibility of increased convenience such innovations this can bring. Apart from saving costs on menus and restaurant staff, ordering and paying online might give rise to Facebook-style all-in-one restaurant experience accounts, where you could check the restaurant capacity before walking there, book a table, pre-order food and pay as you order to avoid any delays.
Flexible Bookings and Cancellations Guarantees
Due to COVID airlines and railway companies were instructed to allow multiple changes to the itinerary as well as obliged to reimburse customers in case of unexpected circumstances, of which there have been many in the last months. Going forward, companies might expand the range of security options to safeguard their clientele and alleviate any travel related customers' worries.
Staycations
Despite the major efforts of travel and tour companies, people who have had a try of the local attractions, shorter travel times and the convenience of close proximity long weekends might find travelling hundreds of miles quite redundant and old school. Perhaps we'll start seeing bucket lists centered on why rather than where we want to travel. What is wrong with building transparent igloos in Scotland or even Yorkshire instead of hailing your persona 4 hours away to Iceland to see Northern lights and crystal skies?
Already the movement for locally sourced food is a great upward trend. There is no reason to believe British or American beaches and mountains are to be avoided if the right infrastructure and incentives are created for Americans and Britons to discover their own landscapes. Currently, staycation trend is largely being fueled by numerous checks and restrictions on international borders. We are still to see if local tourism will take advantage of these (hopefully) temporary measures.
Social Responsibility Movement
Much before this pandemic, people started paying increased attention to the values and actions of various companies. While price of goods and services still plays an important part in people's decision making, such factors as fair pay, quality of ingredients, animal cruelty and child labor indicators have increasingly moved to the top of the mind of prospective buyers. Companies' actions in response to the ongoing coronavirus emergency has shaped people's perception for years to come. Did They Help? is a site showing which brands and celebrities have positively contributed to COVID-19 ("heroes") and calling out others that have had a negative impact, such as furloughing staff or providing misinformation about the virus ("zeroes"). Coming out of the pandemic, "there will be a new value system for holding companies accountable for their actions and attitudes".
New Forms of Transport
As people became more cautious of overcrowded trains and buses, many are moving to more individual transportation. Nevertheless, the cost of a car and the desire to stay environment friendly pushes more and more people to explore alternative means of transport, such as bikes or e-scooters. As an example, 1.3 million Brits bought a bike during the first lockdown. This accounts for almost five per cent of all UK consumers. We can expect the proliferation of new companies in this sector as well as cities' development in the direction of green transport. Tesla's recent inclusion into S&P 500 opened the doors for many electric companies to rip the glass ceiling apart and stride confidently into 2021.
Interestingly, hydrogen fuel stocks are rocketing to the sky just as autonomous vehicles component providers – just check the mooning of such stocks as #VLDR, #LAZR, #FCEL, #PLUG, #QS etc.
Interestingly, a huge part of cursed American stimulus package is the policy of moving to electric transportation and heating, basically going green. Same mandatory standard are being implemented all throughout Europe. Not sure how big of a role COVID played in our last bid to save humanity from suffocation from exhaustion gases, but the trend is definitely here to stay.
De-Urbanization
G.H. Wells has predicted this trend long before urbanization became a universally agreed phenomenon. He has foreseen a trend of moving out of huge metropolis to the suburbs to conceive a safer and more joyful area for one's family breeding. In case of most white collar jobs being permanently moved to WHF arrangement, the need to live close to physical office location and spend a premium on rent will become redundant, availing millions of people to choose accommodation based on their ideal vision of a home, rather than the necessity to be in the packed centrally located apartment boxes.
In light of the above housing in the big cities or suburbs may become less attractive, while housing near to smaller regional cities and in more rural areas may become more appealing.
Indeed, Zoopla reported that housing market reopening in mid-May, buyer demand shot up in cities like Portsmouth, Brighton and Newcastle and fell in bigger cities like London and Birmingham.
Equally people are looking for bigger houses and the ones with garden to ensure they have comfortable living and working conditions as more time is being spent at home.
Hobbies Monetization
As more time is now spent in the convenience of people's homes, it is more possible than ever to maintain one's hobbies and pleasurable rituals. In fact, for some people, they might become a psychological necessity in absence of normal interaction and water cooler chats. Since there can be much more time spent for various "extracurricular" activities, many will start looking for ways to perfect them and turn those hobbies into a source of income. Thus, we are likely to see more knitting, gardening, trading, blogging, property management and other types of freelancing activity, which is easily manageable from the convenience of one's homes.
Digital Nomad Lifestyle
Recently I went to work and party in Dubai. Kind of a no brainer when yet another lockdown is announced bringing nothing but the misery and closed doors to everything that used to make London a desirable city to live in. It was my first time in Dubai. Despite an abundance of jokes about Brits indundading Middle East party capital (you must have heard of @supersluttysnake – if not – check it out), I must admit I understand what the fuss is about. No traffic jams, no anxiety and no paranoia about a misplaced mask on your choking face.
After months of restrictions and brisk weather in British capital Dubai felt like a grasp of fresh air. You wake up to get some nice beach, work UK work hours, and then go an all nighter in the best clubs and bars the world has to offer. Hardly a lifestyle any corporate rat can compete with. No wonder half of my friends just moved there permanently!
Clearly, having no need to be online at specific hours and hitting your targets at the time convenient for you pours way more honey into my ears than forcing yourself into being on calls from 1 to 9 PM. So there's definitely room for improvement in there!
So just imagine those true digital nomads, unrestricted by time zones, supervision and technical nuances of the old life order. Isn't that just living a dream? Hardly anyone would swap a pleasurable warm place like Dubai, Miami or Bali for the misery of a deserted megapolis.
Looking at it from a company's perspective, it is worth mentioning huge savings they get by freeing themselves from offices rent and directing all these money into marketing and R&D.
Is it all the beautiful blue skies ahead of all of us then?
Paycheck
Well, not exactly. First of all, if your company knows you are now chilling at the beach in Palawan, what is the rationale for paying you more than its Pilipino employees? I know, I know, you are a proper British stud or gul, able to correctly pronounce 10 syllables GMAT type words and create Excel sheets that cause laptops to crash. But surely, you can take a 30 % pay cut living in that paradise? Maybe another 20 % in a year? Suddenly corporate digital nomading is losing its unquestionable allure…
Company Culture
These dreaded words you hear any time you are undergoing Amazon or Google job interview… Are you a good fit? Do you know our hundreds of leadership principles?
I get it's important. Empires are being built on culture, as we see from the likes of Google. Equally, those are being broken by toxic masculinity and drug scandals, like Uber or Canonical.
But how exactly are you supposed to build a company culture and align people to a mission if you are all dispersed throughout the world like the pollen from the flowers?
Are you supposed to make your employees undergo a culture fitness questionnaire every other month to make sure they stay on track? Do you hope to instill the culture through the intense company sponsored Zooming lunching and brunching? Virtual sports competition?
Sounds cute, but it's not going to cut it. Unless we have major developments in VR and holograms ecosystems in the coming years, we'll be forced to go back to the office dwelling just like there's never been any pandemic in the first place.
­­­­­­­­­­­­­­­­­­­­­____________________________________________________________________
Overall, the changes that are most likely to be permanent are tech and convenience innovations that were already underway but have been accelerated by the coronavirus crisis. Many COVID-caused novelties, however, are unlikely to stay if they have been forced upon people. This includes mask wearing and increased use of sanitizer, online interaction with friends and moving of spare time spending into virtual domain.
Equally, restaurants are likely to move to full capacity as soon as they are able to. Same applies to clubs and music festivals. Large gathering of people is likely to come back at the very moment of legal restraints removal. This would mean none of COVID-caused social distancing measures proved sticky.
Such prediction is based on the very real fact of human nature. People are innately social, and any infringement of their right to socialize is unlikely to stick around, even if a small risk persists. This is showcased by historical accounts of previous pandemics and major events, such as 9/11.
Indeed, upon the SARS epidemics in Asia, hotel occupancy rates and international arrivals rebounded only 3 months upon the situation normalization.
Equally, passenger trips turned back to their normal levels only 2 years after 9/11 terrorist attack. Accounting for the level of shock and fear this event has brought to the world, such rebound is quite impressive.
However, the most interesting representation of human nature might be Pepys diaries, which were written during the Great Plague of London in 1665/1666. Pepys was very much aware of bubonic plague which killed over 100,000 people in the City of London itself.
On 16th February 1666, Pepys noted when he went to a coffee house it was "very full, and company it seems hath been there all the plague time". So it appears as though some pubs and cafes stayed opened during the plague and were as busy as always when deaths peaked.
Not saying that going to a pub during a rampant plague is a great idea, we nevertheless can observe that our preferences and desires die hard under pressure.
To sum up, it is important to note, that humanity is likely to take away only the best and most helpful healthcare and tech innovations brought upon by the unfortunate event of global pandemic. At the same time legally imposed temporary inconveniences will probably be discarded as outdated nuisance.